Public Communication
Curating
Branding
Public Communication
繁:文字香氛品牌
Issue左腦社會議題研究室
Last Call 她的末日告白
Last Call
合作客戶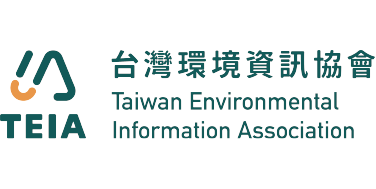 Last Call 她的末日告白
Last Call
在最潮的酒吧,談談生物多樣性
如果地球會說話,她的殷盼與哀愁,你知道嗎?
生物多樣性,是2020年聯合國選出最重要的議題。據研究統計,目前約有100萬種動植物瀕臨滅絕,倘若全球生物多樣性快速喪失的趨勢再不改善,預計到2050年時,全球將有1/4以上的生物物種自地球消失,嚴重影響人類的生存與福祉。
左腦創意攜手臺灣環境資訊協會,將嚴肅的環境議題轉化為生物的「末日告白」,走進台北兩間最潮酒吧,透過互動裝置、聲音與主題展覽,結合各種生物多樣性話題的調酒,用創新創意的方式,主動將環境議題與各種生物故事,傳遞給更多的城市大眾。
我們從海洋、山林兩個切角出發,以生物為名,設計了「蒼蠅」、「台灣油杉」、「海帶」、「海龜」等十款主題調酒,透過期間限定創意特調酒單、告白杯墊以及沈浸式的告白互動空間,以新潮有趣的方式與大眾溝通。
更策劃了「私廚餐會」,引領賓客走進生物多樣性豐沛世界,重新認識那些我們以為熟悉卻又陌生的食材,共享山珍海味之時,更清楚聽見生物的末日告白。
左腦認為,許多公共政策與公益話題必須走出同溫層,也必須主動走進人群,透過跨界合作與全新的傳播思維,讓議題的社會影響力能更加擴散。
In the trendiest bar, let's talk about biodiversity.
If Earth speaks, can you hear her aspiration and sorrow?
Biodiversity is the most critical issue selected by the United Nations in 2020. According to the research statistics, there are about 1 million species of animals and plants close to extinction. If we fail to flatten the curve of global biodiversity's loss, it is estimated that over a quarter of species worldwide will disappear by 2050, which will affect human's survival and well-being severely.
Working with Taiwan Environmental Information Association, LeftBrain turns serious environmental issues into the "last calls" of species. Let's walk into two trendiest bars in Taipei. Through the interactive installations, sounds, and themed exhibition, together with drinks themed with biodiversity, we proactively communicate the environmental issues and stories of different species to the broader community in the city in ways that are innovative and creative.
Starting off from the angles of ocean and mountains/forests, we design 10 themed cocktails in the names of species, including "fly", "Taiwan Cow-tail Fir", "kelp", and "sea turtle". An exclusive alcohol menu, calling coasters, and an immersive interactive space are available in a limited time to communicate with the public in a trendy and interesting way.
In addition, "private kitchen banquet" is organized to usher our guests into a world of rich biodiversity in order to learn once again the food ingredients familiar yet strange to us. While we savor the delicacies from mountains to oceans, let us listen carefully to the last calls of species.
It is the belief of LeftBrain that the public policies and social welfare issues should go beyond the echo chamber and into the crowds, amplifying the social impacts of issues with interdisciplinary collaboration and novel thinking in communication.