Curating
Curating
Branding
Public Communication
繁:文字香氛品牌
Issue左腦社會議題研究室
2022台北文學季文學特展:文學療癒場 來一場精神洗澡
2022 Taipei Literature Festival: Literary Bathhouse
合作客戶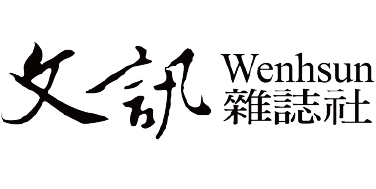 2022台北文學季文學特展:文學療癒場 來一場精神洗澡
2022 Taipei Literature Festival: Literary Bathhouse
你用什麼儀式,為自己的精神洗澡?
在文學療癒場裡,我們蒐集了49位作家的日常儀式,呼應「精神洗澡」的概念,運用浴池元素,將展場打造成文學澡堂,並分成五種不同主題的浴場:整理浴場、聲香浴場、美味浴場、漫步浴場、書寫浴場,除了窺探作家的各種儀式,更希望透過不同的感官體驗,讓你感受,儀式如何透過身體帶動內在的掌握。
你可以看見追奇睡前床頭整理的物件、嗅聞鄧九雲調整自我的精油香氣、聽見鴻鴻演奏的薩克斯風、感受食物帶給林立青的身心撫慰、跟著張亦絢漫步前往喜歡的書店,也可以看見劉軒整理自我的書寫。
這是一場找回秩序的精神洗澡之旅,邀請你在這裡找到喜歡的療方,也與我們分享屬於你自己的儀式。
What Ritual Do You Practice for Your Spiritual Bath?
Here at the Literary Bathhouse, we collected the everyday rituals of 49 writers. In line with the concept of "spiritual bath," the element of bath is employed to turn the exhibition venue into a literary bathhouse that fall into five baths of different themes: Tidy Bath, Sound/Scent Bath, Delicacy Bath, Saunter Bath, and Writing Bath. Aside from a glimpse of writers' rituals, it aims to bathe you in different sensory experiences to observe how rituals facilitate inner controls through physical practices.
You may see objects tidied up at the bedside by Drechi, sniff at the aroma of essence oil Joanne Deng uses for self-adjustment, listen to the saxophone played by Hong-Ya Yan, taste the comfort that food brings to Li-Ching Lin body and mind, and saunter with Yi-Hsum Chang to her favorite bookstore as well as observe the writing of Xuan Liu for self-organization.
This is a spiritual bath in quest of order. You are invited to find therapies to your liking and share with us rituals of your own.