Curating
Curating
Branding
Public Communication
繁:文字香氛品牌
Issue左腦社會議題研究室
2021光臨藝術節(原台灣燈會)
2021 Light Coming Festival (Taiwan Lantern Festival)
合作客戶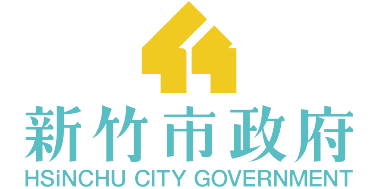 2021光臨藝術節(原台灣燈會)
2021 Light Coming Festival (Taiwan Lantern Festival)
百年古蹟地標化為全台最大環形投影劇場
一個城市型燈會的主燈,要用什麼方式呈現?
在新竹市中心的東門圓環,以百年古蹟東門城為核心,我們先以竹子及傳統手工製的米粉架,沿著圓環搭起了180度的竹風屏幕,藉由光環境的展演,帶出東門城與周遭環境的對應關係。接著在展演期間,將竹風屏幕變為環形巨幕,讓市民習以為常的圓環廣場,變身為絢麗的光影展演場,更打造「光之島」的魔幻光影體驗。
原訂2021年舉辦的台灣燈會,雖因疫情停辦轉型為「光臨藝術節」,展演也改為線上播出,但透過11臺攝影及空拍機,以多元視角帶給大家全新的觀影體驗,也藉由帶著希望的光,展現這塊土地的豐饒與人文的生命力,也鼓舞國人,帶給大家面對疫情挑戰的勇氣。
策劃統籌:左腦創意
空間美學設計:大藏聯合建築師事務所
光環境設計:一隱照明設計顧問
創意設計:Bito
影像團隊:赤兔影像製作有限公司
硬體統籌:必應創造股份有限公司
轉播攝影工程:無限映像製作有限公司
Century-old Landmark as the Largest U-shaped Projection Mapping Theatre in Taiwan
How should we present the main lantern of the city-level lantern festival?
For the roundabout of the East Gate at the heart of the Hsinchu City, with the century-old monument, East Gate, at the core, a 180-degree screen made of bamboo and traditionally handcrafted rice noodle racks was erected. Through the ambient performance of light, the relationship of the East Gate with its surroundings was showcased. Then, during the exhibition, the bamboo screen was transformed into a gigantic U-shaped screen, turning the roundabout plaza the citizens were familiar with into a colorful theatre of light performance. In addition, the fantastic experience of light, Island of Light, was brought to life for showcase.
The Taiwan Lantern Festival to be organized in 2021 originally was halted due to the pandemic and turned into "Light Coming Festival." The program was redesigned for online broadcast as well. Through 11 cameras and drones, a whole new viewing experience was introduced to the public via multiple perspectives. Meanwhile, through the light of hope, the prosperity of the land and the vitality of cultures were manifested, inspiring the citizenry and ushering in courage for all to take on the challenges of the pandemic.