Branding
Curating
Branding
Public Communication
繁:文字香氛品牌
Issue左腦社會議題研究室
台灣,一塊美好
SunnyHills Brand Video: Taiwan, beautiful together
合作客戶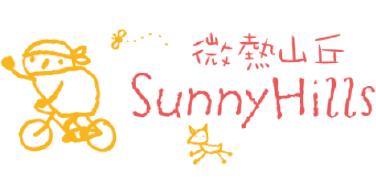 台灣,一塊美好
SunnyHills Brand Video: Taiwan, beautiful together
橫跨11個縣市、1800公里,一趟「尋找美好」的踏島之旅。
從南投一塊紅土出發的微熱山丘,始終踏實而安靜的為台灣這塊土地所用心,致志呈現陽光烘熟的美點。
而作為微熱山丘的第一支品牌影片,我們透過楊力州導演的腳步,帶領大家一同看見與發現,也許平凡,但卻一直存在在這片土地上的真實與美好。
我們為路上相遇的人們拍下全家福,並交er換一個他們心中的美好故事。並在結尾傳達:美好,是大家一起好,才好。
台灣,一塊美好。
It is a round-the-island quest for "beauty" that went through 1,800 km across 11 municipalities.
Starting off from a red-soil hill in Nantou, SunnyHills steadfastly and quietly works for Taiwan, committed to present the natural delicacy baked with the Sun.
To the first brand video of SunnyHills, we follow the footsteps of Director Yang Li-Chou to witness and discover the humble yet truthful beauty in the everyday life on this land.
We took family portraits for the people met on the road in exchange for a lovely story from them, so that we may convey the message in the end: beauty is good when everybody is good together.
Taiwan, beautiful together.