Branding
Curating
Branding
Public Communication
繁:文字香氛品牌
Issue左腦社會議題研究室
台北捷運 習慣販賣店
Taipei Metro: Habit Shop
合作客戶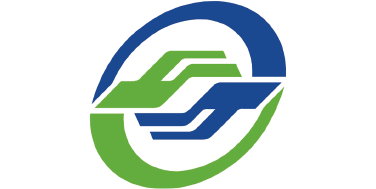 台北捷運 習慣販賣店
Taipei Metro: Habit Shop
捷運,如何帶給市民有趣的生活節奏,讓捷運不再只是交通工具
你對臺北捷運的印象是什麼?「列車上請勿吸菸,飲食,嚼食口香糖或檳榔」「請發揮愛心,將座位優先禮讓給需要的旅客」...... 除了這些早已化約成北捷形象文化的秩序和禮儀,捷運還能跟我們的生活有什麼連結?
根據統計,平均每位旅客一天在捷運上的時間是28分鐘,一年就是170小時。而心理學家說,只要重複做一件事21天,就能養成一個新習慣。
因此,我們推出「習慣販賣店」特別企劃,於捷運中山站開設實體快閃「習慣販賣店」,更以「閱讀」、「運動」、「不發脾氣」、「享受孤獨」、「守時」與「儲蓄」等為題,開發六種特色療癒小物,提供民眾免費索取創意小物,希望用創新態度與乘客互動,鼓勵乘客顛覆一成不變的通勤生活,發揮創意,善用搭乘時間培養好習慣,享受一天最短暫的小時光。
How does Metro bring interesting life rhythms to citizens, so that Metro can be more than a mean of transportation?
What is your impression with the Taipei Metro? "Please do not smoke, eat, drink, chew gum or betel nut in Taipei Metro system," "Please yield your seat to those in need," etc. In addition to these order and etiquette embedded in the image and culture of Taipei Metro, what connections do we share with the metro in life?
According to the statistics, each passenger spends 28 minutes on metro per day, which makes 170 hours in a year. Meanwhile, psychologists suggest that if we repeat the same thing for 21 days, it will form a new habit.
Therefore, we launched "Habit Shop" project, creating a pop-up store "Habit Shop" physically at the MRT Zhongshang Station. With topics of Reading, Sports, No Temper, Enjoying Solitude, Punctuality, and Savings, six featured soothing accessories were developed, available for the public, free of charge. Through a new attitude and interaction with passengers, we aim to encourage passengers to flip their monotonous commuter life and tap into their creativity to form good habits over the ride and enjoy the shortest quality time in a day.