Curating
Curating
Branding
Public Communication
繁:文字香氛品牌
Issue左腦社會議題研究室
臺北文創 天空創意節
Taipei New Horizon Art Festival
合作客戶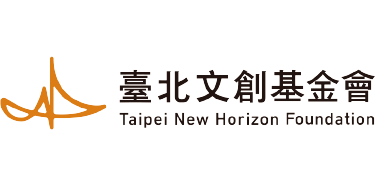 臺北文創 天空創意節
Taipei New Horizon Art Festival
年輕創作者初試啼聲的舞台
2015年啟動的「臺北文創天空創意節」,由臺北文創提供製作費、業師指導與展演空間,協助新生代文創工作者踏出圓夢的第一步。
左腦創意從獎項設立至今一路相伴,與臺北文創一起扶植年輕設計工作者,並於天空創意節期間每週舉辦市集展演,邀請民眾一起參與,看見年輕的創作能量在臺北文創廣場的舞台上自由揮灑。
2021天空創意節首度移展高雄,在「高雄港區土地開發股份有限公司」、「國立中山大學社會實踐與發展研究中心」協力下接連北高兩地展出,讓更多人看見年輕設計師的創作能量,也帶給觀眾耳目一新的觀展體驗。
A stage for emerging artists to shine
Starting from 2015, Taipei New Horizon has been funding, inviting mentors from the industries, and providing performance spaces for Taipei New Horizon Art Festival to help the creative workers of new generations take the first step toward their dreams.
LeftBrain has been a partner since the establishment of the Awards. Together with Taipei New Horizon, we support young design workers. In the duration of Taipei New Horizon Art Festival, fairs and showcases are organized on a weekly basis to invite the general public to see the creative energy of youth shine freely on the stage at the plaza of Taipei New Horizon.
The New Horizon Art Festival was held in Kaohsiung for the first time in 2021. Coordinated with Kaohsiung Port Land Development Corporation, Ltd. and NSYSU Social Engagement Center, it not only exhibited in Taipei and Kaohsiung successively for more people to see the creative energy of young designers but also ushered in novel exhibition experience for the visitors.