Public Communication
Curating
Branding
Public Communication
繁:文字香氛品牌
Issue左腦社會議題研究室
翻轉新北都更吧
Flipping New Taipei City Urban Renewal Bar
合作客戶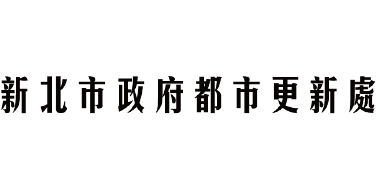 翻轉新北都更吧
Flipping New Taipei City Urban Renewal Bar
用一杯咖啡的時間,了解都市更新
都市更新作為攸關城市安全的議題,卻往往因為複雜的內容,加上對都更的不理解甚至排斥,讓這個議題難以讓民眾親近。艱難的內容,需要透過適當的轉譯,才能讓民眾輕鬆地接觸,我們觀察到匆忙的城市生活似乎總離不開咖啡,特別是在市府大樓,多半是來洽公的人們,因此從生活風景切入,以「翻轉新北都更吧」作為策展主軸,在新北市府大廳打造快閃咖啡吧。
我們將複雜的都市更新政策重新拆解,精煉為「活力、美學、安居」三款單品咖啡與民眾溝通,並選用不同的代表色系,以咖啡吧為展區中心,透過不同內容的策劃,輕鬆淺白地與市民分享都市更新的初心與願景。
讓我們用一杯咖啡的時間,了解都市更新帶來的城市轉變。
Learn about Urban Renewal over a Cup of Coffee
As an issue crucial to a city's safety, however, urban renewal is oftentimes distant from the public due to its complicated content, along with confusion and even rejection to it. The difficult content requires a proper interpretation for people to access at ease. We found that city dwellers in the bustling city always have a cup of coffee around, especially the ones coming to the City Hall for business most of the time. Hence, through the living scene, a pop-up coffee bar was curated under the theme of "Flipping New Taipei City Urban Renewal Bar" at the lobby of the New Taipei City Hall.
We deconstruct and refine the complicated policy of urban renewal into three types of specialty coffee "Vitality, Aesthetics, and Decent Living" to communicate with people, for which different representative color systems are used. With the coffee bar at the heart of the exhibition, the purpose and prospect of urban renewal are shared with citizens in a plain and simple manner through the various curated contents.
Let us learn about the changes to the city brought by urban renewal over a cup of coffee!