Branding
Curating
Branding
Public Communication
繁:文字香氛品牌
Issue左腦社會議題研究室
新光三越 狗年、豬年燈展
SHIN KONG MITSUKOSHI: Lantern Show
合作客戶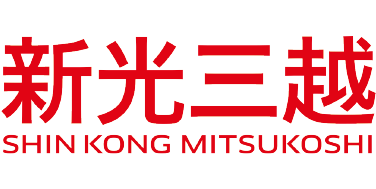 新光三越 狗年、豬年燈展
SHIN KONG MITSUKOSHI: Lantern Show
橫跨藝術、演藝、人文、公益的最強燈展
新光三越狗年燈展,在策展人黃子佼的號召下,總計超過160位各領域名人共同參與,齊令300隻狗狗大軍佔領香堤大道。並與「社團法人中華民國保護動物協會」合作,以公益認購的方式,一起為流浪動物盡份心力,在新的一年,旺出更好的開始。
豬年燈展則與新銳藝術團隊「大橋頭藝術工作室」合作,以突破性技術,在巨型氣球豬內裝設萬顆燈泡,搭配體感互動、獨創音樂燈光秀,踏出一片絢爛的金豬年。
作品更邀請十位台灣藝術家彩繪創作,以及五月天、蔡依林、七月半等五十位以上名人參與FUZU小燈飾,並與「東基醫療財團法人」合作公益認購,協助「行動早療」專案,打造豬福滿滿。
The greatest light show with art, entertainment, humanity intertwined.
Under the curatorship of renowned host Mickey Huang on the Year of the Dog, a total of 160+ celebrities chip in with the installation art of 300 dogs occupying the Chianti Avenue Plaza. Collaborating with Animal Protection Association of the Republic of China, we organize a charity sale and do our part for our stray animals to light up a brighter start for the new year to come.
On the Year of the Pig, we worked with emerging artist group "Studio BHA". Thanks to the breakthrough technology, tens of thousands of lights are installed inside the giant balloon pig. Together with kinetic interaction and the original sound & light show, let us dance out a marvelous Year of the Gold Pig.
Furthermore, 10 Taiwanese artists are invited to paint and create the work. Over 50 celebrities, including May Day, Jolin Tsai, and SevenFat chip in for the FUZU (Happy Pig) light decors charity project in collaboration with Taitung Christian Hospital to fund its "Mobile Early Intervention" program with a full HapPigness.