Public Communication
Curating
Branding
Public Communication
繁:文字香氛品牌
Issue左腦社會議題研究室
保德信青少年志工菁英獎
Prudential Spirit of Community Awards
合作客戶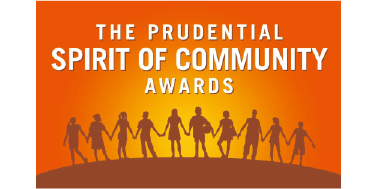 保德信青少年志工菁英獎
Prudential Spirit of Community Awards
打造全國最大的青少年志工表揚平台
志工精神,是台灣最值得的驕傲;而青少年志工的活力與熱情,更是改變這個世界的重要力量!
自2009年開始合作至今,我們協助打造全台最大的青少年志工表揚平台,每年從全國數千名孩子中,選出30位同學參與全國表揚典禮,讓志工們彼此交流,也讓服務成為一件值得分享的榮耀。
耕耘青少年志工多年,我們發現台灣的孩子,需要更多元的刺激與鼓勵,因此,每年我們整合多方資源,邀請各界名人擔任講師,激發青少年志工的創意思考;也透過影片結合新媒體及網路社群,擴大服務的影響力。
Building the largest national platform to honor youth volunteers
The volunteering spirit is a pride of Taiwan. Meanwhile, the energy and passion of youth volunteers is a crucial force that changes the world!
Since 2009, we have been a partner in building the largest national platform to honor youth volunteers. 30 students are selected from thousands of children nationwide to attend the national recognition ceremony annually for volunteers to exchange with one another while making service an honor worthy of sharing.
Organizing youth volunteering activities for years, we found the kids in Taiwan in need of more diversified incentives and encouragement. As a result, we put together resources of different parties and invite celebrities in various walks of life as lecturers in order to inspire youth volunteers to think creatively. Also, with videos, new media, and online community combined, we amplify impacts of service.