Branding
Curating
Branding
Public Communication
繁:文字香氛品牌
Issue左腦社會議題研究室
親子天下 我的童書大冒險
CommonWealth Parenting: My Picture Books, My Adventures
合作客戶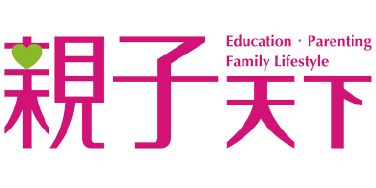 親子天下 我的童書大冒險
CommonWealth Parenting: My Picture Books, My Adventures
全台首創遊戲體驗式繪本童書展
第一個以兒童繪本為主題進行的體驗展覽,更是一場鼓勵本土創作者的運動!
台灣的兒童繪本圖書多數來自於國外作者,也就是說,我們的孩子都是看著或聽著國外故事長大,但屬於台灣自己的故事在哪呢?而台灣,其實有非常多的童書繪本作家,努力的寫著自己的故事,也希望我們的孩子能讀著自己土地的故事長大。
親子天下與左腦創意一起合作,集結台灣13位優秀的繪本作家,運用他們創作的精彩故事與圖像,鋪成了一場有體驗、有互動、有教育學習的童書冒險展。
我們除了讓書本與書中角色立體化,也將展覽區分為畫家、作家、編輯與印刷等區塊,讓孩子了解一本書背後的製作歷程,並動手體驗製作書本的感動,如:畫家小屋的光桌體驗,像大師一樣畫出可愛角色、以平板電腦設計自己的書封並投影至大螢幕,以及透過紙張疊羅漢,動手做出一本書。
在出版界日益困境的現在,其實仍有一群本土創作者努力堅守崗位,在這片土地為孩子繼續創作,製造屬於我們自己的回憶與感動。
A picture books exhibition filled with game experiences, the first in Taiwan
It is not just the first experience exhibition themed with children's picture books, but also a movement that encourages local creators!
Most of the picture books for kids in Taiwan come from authors abroad. In other words, what our kids are reading or listening to are stories from other countries.
What about the stories local to Taiwan? There are actually a lot of picture book authors in Taiwan as well who work hard to produce stories of our own, so that our children may read the stories of their homeland before coming of age.
CommonWealth Parenting and LeftBrain partnered together to assemble 13 brilliant picture book authors in Taiwan. With their amazing stories and images, an exhibition of children book adventure filled with experiences, interactives, and education was born.
Apart from making books and the characters more solid, we also divided the exhibition into sections of painters, writers, editing, and printing for children to learn about the book production process behind the scenes. Also, they were able to engage hands-on works to experience the excitement of producing one. For example, the light table experience in the painter's studio allowed children to draw cute characters like a master, design their book covers before projecting to a huge screen, or produce a book through the paper pyramid activity.
Facing the ever more challenging landscape in the publishing industry today, there are still a group of local creators who stand fast and continue working for children on this land to produce memories and inspirations of our own.