Public Communication
Curating
Branding
Public Communication
繁:文字香氛品牌
Issue左腦社會議題研究室
跨領域美感教育
Interdisciplinary Aesthetic Education
合作客戶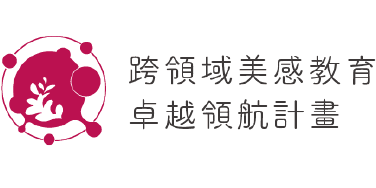 跨領域美感教育
Interdisciplinary Aesthetic Education
跨出 讓孩子期待上學的每一天
「這堂什麼課?」跨領域美感教育,讓上學和放學一樣好玩!
五年來,遍佈全臺、共192所學校參與的跨領域美感教育計畫,累積超過370個創新課程,以「藝術x學科」的教學形式,成功影響破萬師生。
我們以「這堂什麼課?」提問,呼應近年教育改革議題,邀請大家看見教育的改變,以及如何在體制內轉動,並透過社群經營、媒體宣傳及策展規劃向大眾溝通,進而凝聚從南到北的教育工作者,讓美感教育融入每堂課中。
這堂無法被課表定義的課,將開啟教室裡的無限可能!
Step out for kids to embrace each and every day in school
"What is this class?" An interdisciplinary aesthetic education to fuse funs in campus beyond walls!
For 5 years, the interdisciplinary aesthetic education program joined by 192 schools across Taiwan has produced over 370 innovative classes. Through the learning of "arts × academic subjects", it has successfully influenced 10,000+ students and teachers.
We echo with the issues of education reform these years via the question "What is this class?" Everyone is invited to witness changes in education and how they evolve in the system. Through interaction on social media, media promotion, and exhibition curating, we communicate with the broader society while unite educators from the south to the north of Taiwan to incorporate aesthetic education into every class.
The class beyond the definition of curriculum is to usher in infinite possibilities in classroom!