Curating
Curating
Branding
Public Communication
繁:文字香氛品牌
Issue左腦社會議題研究室
臺北笑一下
Chill Tāi-Pak
合作客戶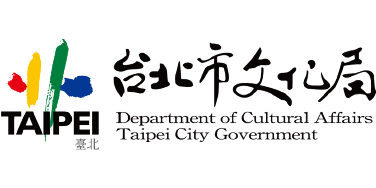 臺北笑一下
Chill Tāi-Pak
這座城市,需要一點幽默
「臺北街角遇見設計」自2012年起推行至今,每年透過設計方法、跨領域對談等方式,挖掘城市不同面向。然而,在民間設計能量蓬勃的現在,好設計俯拾皆是,我們要在街角「遇見」什麼樣的設計?
跳脫過去的機能設計改造思維,我們決定從設計心理學的角度切入,希望在負面情緒與疫情威脅的緊張生活中,透過幽默的設計手法,發掘街道巷弄中的人文況味與城市溫度。
我們以「臺北笑一下 Chill Tāi-Pak」做為策展主軸,邀請藝術家走進萬華的書局、宮廟、理髮廳、警察局、小吃店等生活場域,挖掘14處城市空間裡的幽默氛圍,看見最道地而真實的臺北生活。
The city needs a tint of humor.
"Meet Taipei: Design" is a project promoted since 2012. Each year, through design methodology and cross-sectoral dialogues, it uncovers various faces of the city. However, there are plenty of good designs here and there with an ample design energy in the society, what design do we expect to "bump into" at the corner?
Free from the thinking of a functional design in the past, we decided to probe from the angle of the design psychology. Facing the anxious life of negativity and epidemic, it sought to discover the cultural landscapes and urban warmth in the alleys through humorous design approaches.
With "Chill Tāi-Pak" at the core of the exhibition, we invited artists to go to the living scenes in Wanhua like bookstores, temples, barber shops, police stations, and diners. Humors were found in 14 urban spaces for us to see the most authentic lives local to Taipei.